Handmade Jewelry by Notable Exceptions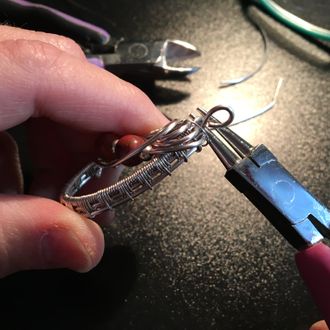 Judy Coder
Wire Art
Judy is wire wrapping one-of-a-kind jewelry pieces to whittle down the massive collection of rocks and minerals that she inherited from her grandfather.  However, she has a weakness for pretty rocks, and she adds to her collection faster than she can sell them off! 
Judy typically works with Parawire, a copper wire with a protective, colorful coating.  It's easy to work with, and most people find it wears quite well.  When requested, she will make custom pieces using Argentium silver or stainless steel. 
For wire wrap lessons, tips, sharing sessions and more, stop by Judy's new jewelrymaking group page on Facebook:  JC Stone Wire Wrapping Community.
Click on a link below
to see what's for sale --- FREE Shipping!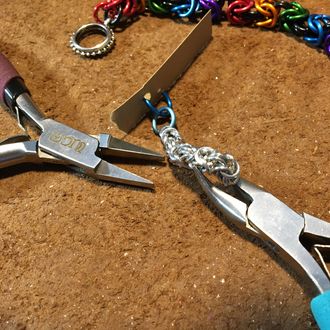 Jennifer Epps
Chainmail
Jennifer enjoys puzzles. Chainmail (or chainmaille) is her new favorite thing to do. It involves creativity and designing her own puzzles!
All of the rings are aluminum, and are either anodized colors or polished. The stretchy bracelets are also made with rubber rings.
One-of-a-Kind Gallery
The stones for wire wrapping are all unique. Some come from Grandpa's shop, and others are collected from Notable Adventures.  These treasures have already found new homes.  What can Judy wrap up for you?